Nachhaltigkeit und Umweltbewusstsein im Friseurberuf – Trickfilmprojekt mit Lehrlingen der Landesberufsschule St. Pölten im Rahmen von "KreAktiv Kultur in der Lehre". Dezember 2019 / Jänner 2020.
How the profession of hair-stylistic deals with sustainability and enviromental awarness – animation film project at St. Pölten, Lower Austria. Dec 2019 – Jan 2020
***
Matrosensymphonie – eine filmische Auseinandersetzung mit Beethoven. Oktober 2019 – April 2020. Ein Projekt mit Lehrlingen der Binnenschifffahrt an der Berufsschule Apollogasse Wien in Kooperation mit KulturKontakt Austria und dem netzwerk junge ohren im Rahmen von BTHVN2020 Musikfrachter. Mit Dank für die Unterstützung durch DDSG – Blue Danube, Wiener Konzerthaus, Wiener Symphoniker.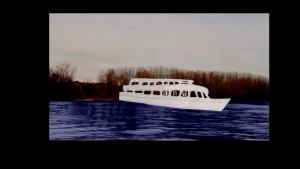 Ship & concert hall – a comparisson
Apprentices of river-transport compare a ship and a concert-hall as well as the work of a captain with the work of a conductor by talking about it, drawing, making videos and listening to music by Ludwig van Beethoven.
***
Meine Porzellangasse. September – Dezember 2019
Schüler*innen und Senior*innen begegnen einander und erkunden ihre Umgebung anhand künstlerischer Techniken. Interdisziplinäres Projekt mit der Neuen Mittelschule Glasergasse, dem Erich-Fried-Gymnasium und dem Haus Rossau, Wien. Zusammenarbeit mit der Schriftstellerin Rosemarie Poiarkov. Unterstützt von MA17 – Integration und Diversität.
Autumn 2019, interdisciplinary project in which pupils of two different school-types and inhabitants of an old-age-home meet. Together they approach and experience their surroundings, based on different artistic techniques. Collaboration with the author Rosemarie Poiarkov. Supported by the City of Vienna – Department for Integration and Diversity.
Foto: Filmstill "KreAktiv LBS St.Pölten"